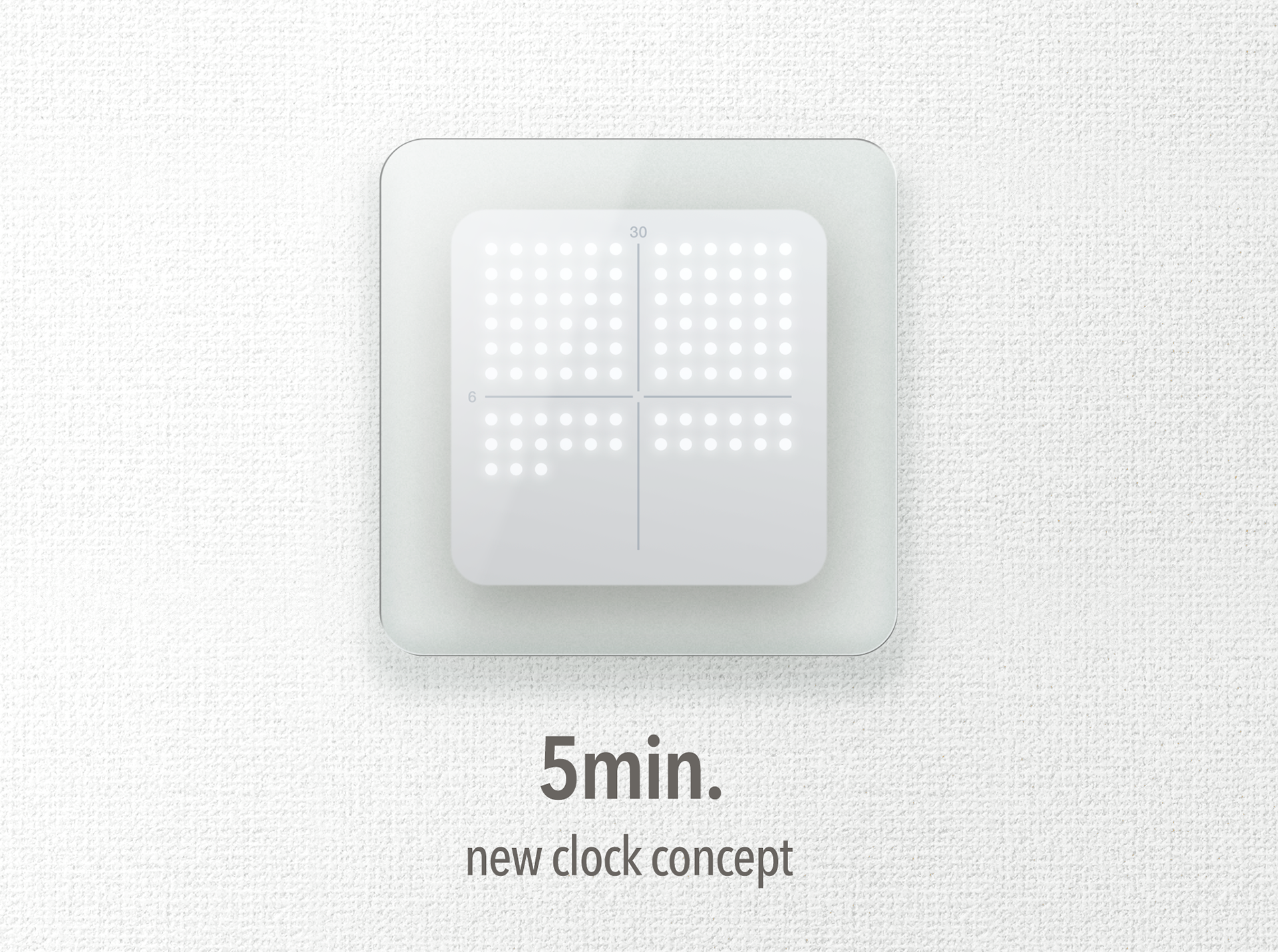 Simple way to inform time
時間を見せるシンプルな方法
5min Clock expresses time in a simplest way.
One dot means 5 minutes. Twelve dots making one line indicate an hour.
5min Clock はよりシンプルに時間を表現します。
1つのドットが5分。そのドットが12個並ぶと1つのラインになり1時間を示します。
You can intuitively see the current time from dots, lines, and the blank area that appear there, rather than judging time from an angle of hands of a clock.
針の角度から現在の時刻を計算するのではなく、そこに現れる点、線、面で直感的に1日の中での今の位置を知ることができます。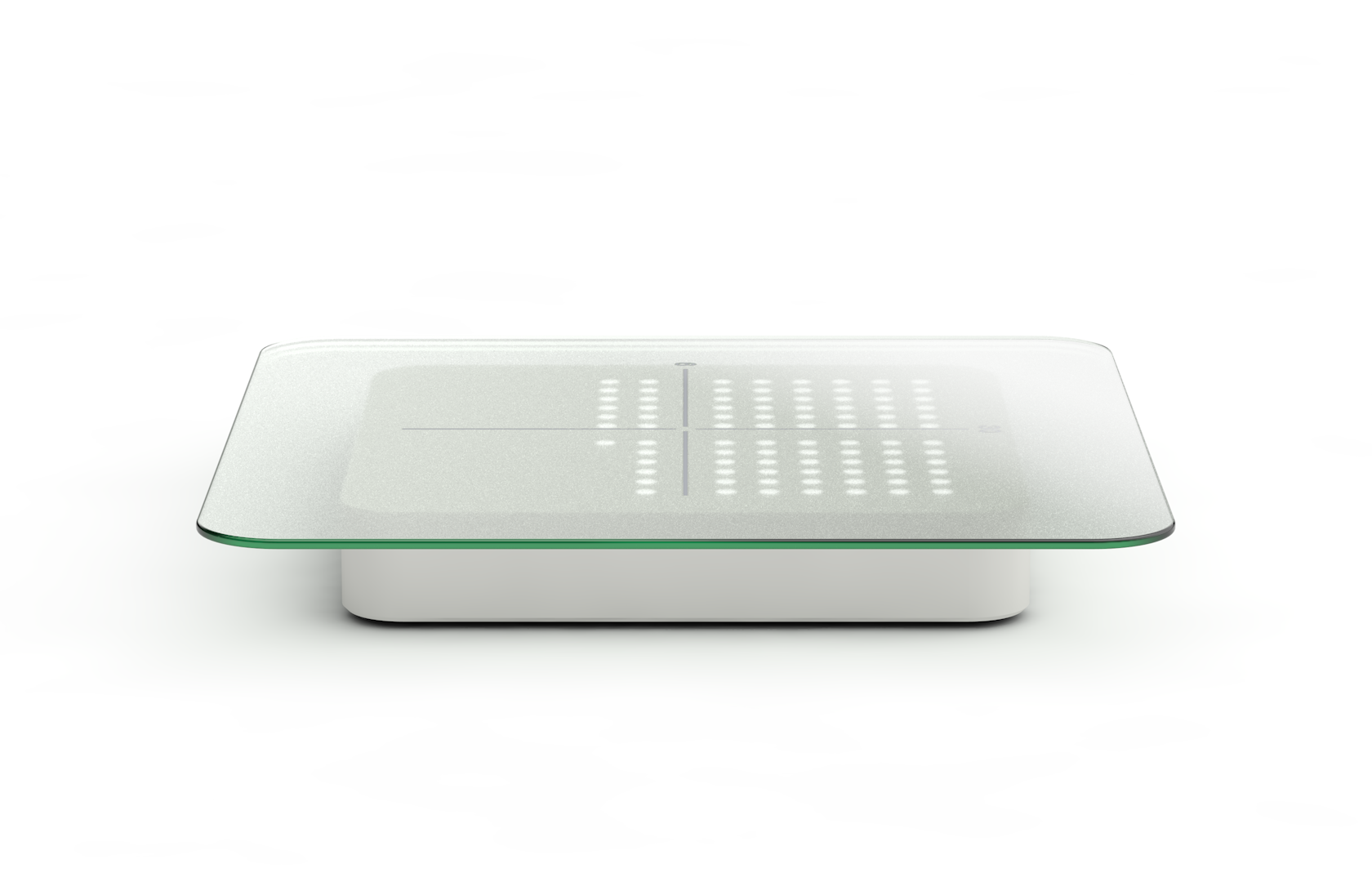 Design to feel the lapse of time
時の経過を感じるためのデザイン
The number of lines simply shows an "hour" – e.g. one line means it's "1 o'clock", and two lines mean it's "2 o'clock".

In the morning, progress of time is expressed by dots lighting up sequentially from the top. From the afternoon, dots get to disappear from the top, which shows the amount of time left for a day. 
It is like sunrise and sunset.
1時は1本、2時は2本というようにラインの数がそのまま時間を示します。

太陽が昇っては沈むように、午前中は上からドットが点灯していくことで面で時間の経過を示し、反対に午後は上からドットが消えていくことで1日の残りを表します。